Episode 011 November 2014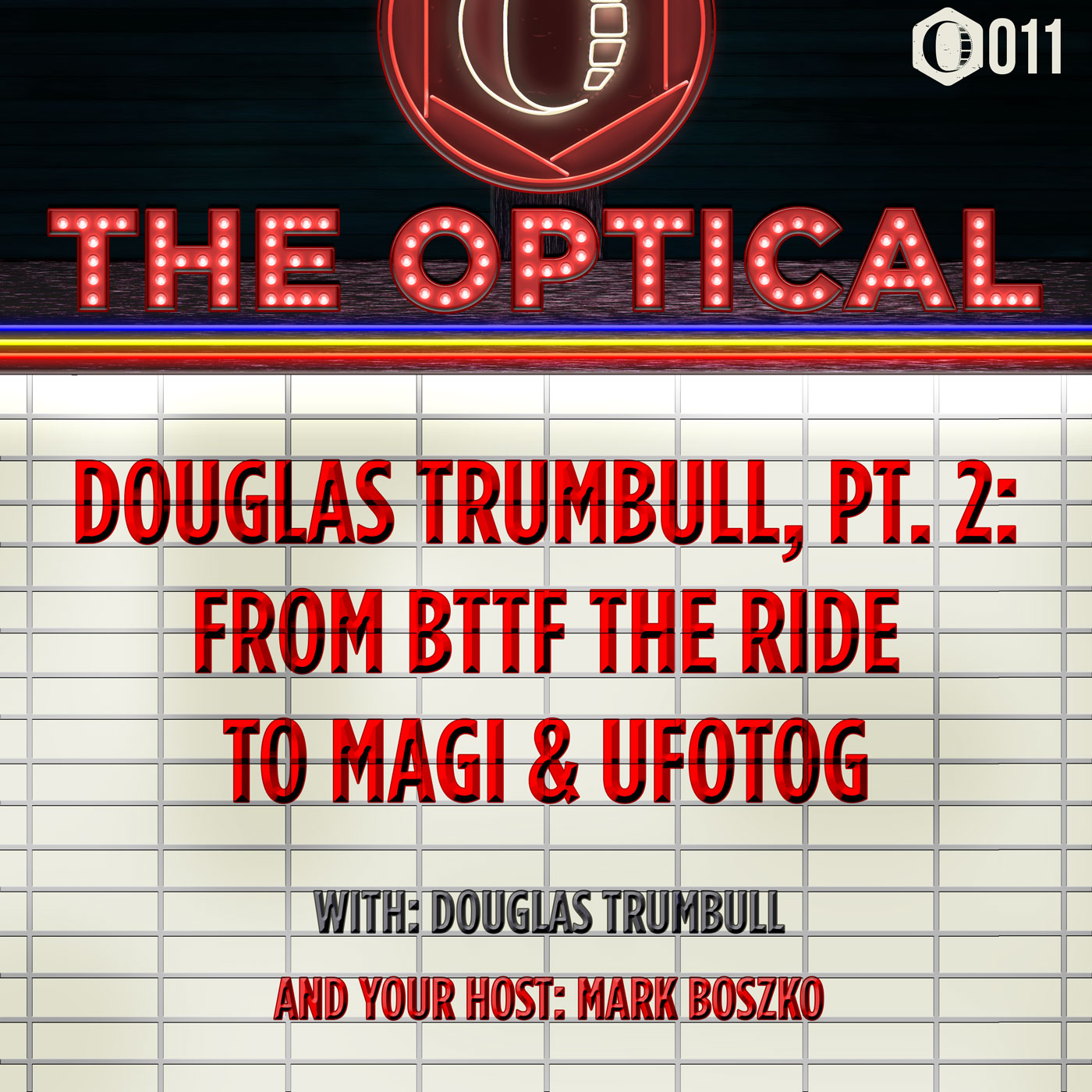 We talk with Douglas Trumbull about his history as a creator and inventor of VFX and film technology, making Back to the Future… The Ride, and his latest project: the 120 fps, 4K, 3D short film UFOTOG that shows off his new immersive film process, Magi.
---
About The Optical
Host Mark Boszko takes you on a journey back through the annals of Cinefex magazine, talking about the movies and topics they covered 30+ years ago. We talk to people involved in the films, people who make movies, and people who love movies, and have a fun time doing it.
Subscribe
Subscribe free in iTunes, and get this episode plus every new one. Also for iPhone, iPad and iPod.
Feeds for other pod-catchers
Direct Download
Please use the download button in the Soundcloud player.
Listen Now
---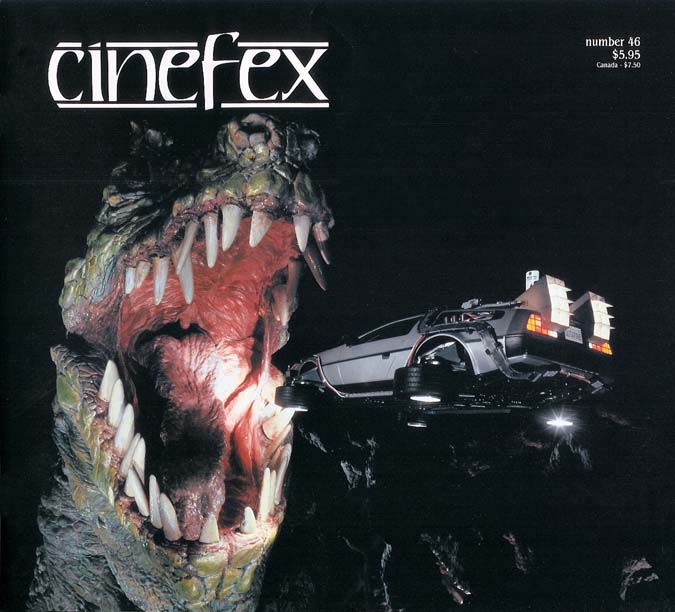 Special thanks to Cinefex for access to these out-of-print back issues.
Even though these are out of print, you can now download and read along with Issue 46 — and every other back issue of Cinefex — in the Cinefex iPad App. Download the free iPad app now!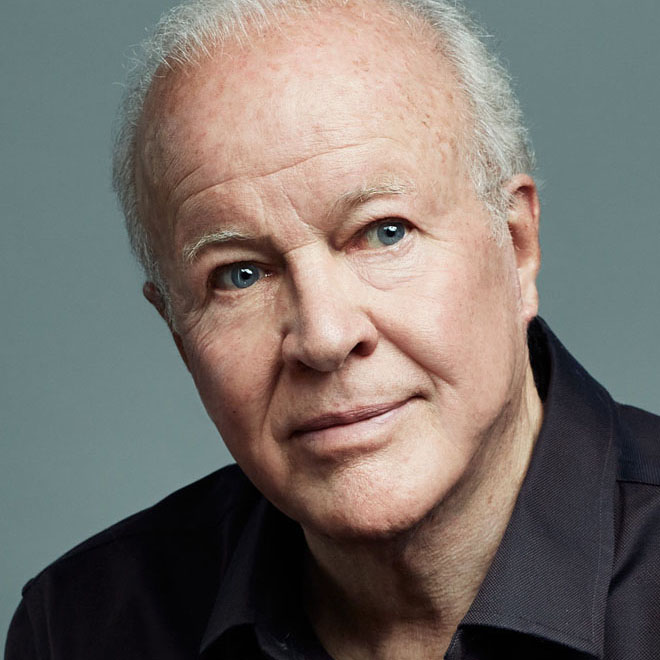 Douglas Trumbull is a filmmaker, director, writer, and inventor of many advances in VFX technology. His latest project is a 3D/4K/120fps immersive cinema process called Magi.

Cinefex — The journal of cinematic illusions.
Guests:

Gallery: The Making of UFOTOG
Douglas Trumbull graciously shared some photos from the making of UFOTOG and his Magi process with us.
Follow Along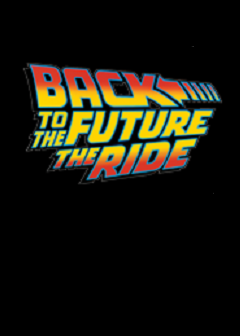 Back to the Future... The Ride
— most of the footage of The Ride is available on the Back to the Future: 25th Anniversary Trilogy Blu-ray set, however poor a substitute it is for the full OMNIMAX experience. Sadly, as of this writing, the two locations at Universal Studios in the United States have shut down, but The Ride at Universal Studios Japan is still operational.
Show Notes
Research Materials
More Bits
The Optical
Douglas Trumbull
Berkshire Ridefilm's pamphlet for their production of Back to the Future... The Ride with a few behind-the-scenes photos
Imagica, the Japanese company who did the IMAX compositing
Los Angeles Times article covering the ride films that Douglas Trumbull produced for the Luxor casino in Las Vegas, Nevada
Christie Digital High Frame Rate Technology Overview
SHUTTER ANGLES & CREATIVE CONTROL on the Red Camera website, which explains how shutter angle affects exposure and motion blur
Article in THR — Future of Film: VFX Legend Douglas Trumbull's Plan to Save the Movies, about the Magi process
Peter Jackson Q&A about why he filmed The Hobbit films in 48 fps HFR (High Frame Rate)
"Temporal Continuity" — meaning that every flash of the projector displays a unique image (frame) correct for the flow of time (no repeated display of frames)
Wikipedia article, with information about the film projector shutter, which helps explain how a film is 24 frames per second, but projected with 48 (or 72) flashes of light from the projector
How a Dichroic filter works
Douglas Trumbull's Media Technology web page, with details on his inventions, from Showscan to his Zero-Gravity Boom
Wikipedia: Films shot from the first-person perspective
Ask Metafilter has an interesting question about movies that play on third-person and first-person perspective
Great image from the Magicam patent that shows how the full-size camera is linked to the miniature camera.
Douglas Trumbull's videos page, with great behind-the-scenes information on many of his films, as well as a recent update about his virtual set technology — sort of an advanced digital version of Magicam
Book of Pooh, produced for Disney
John Landau, Avatar producer
---